The Tesla Model 3 Was Made for Autonomy:
My Tesla Adventure's founding member and driver of the Model Model 3 IG@BlueModel3 realized that the model 3 was made with an autonomous future mind. Erza saw the design of the Tesla Model 3's interior as odd until the steering wheel was removed.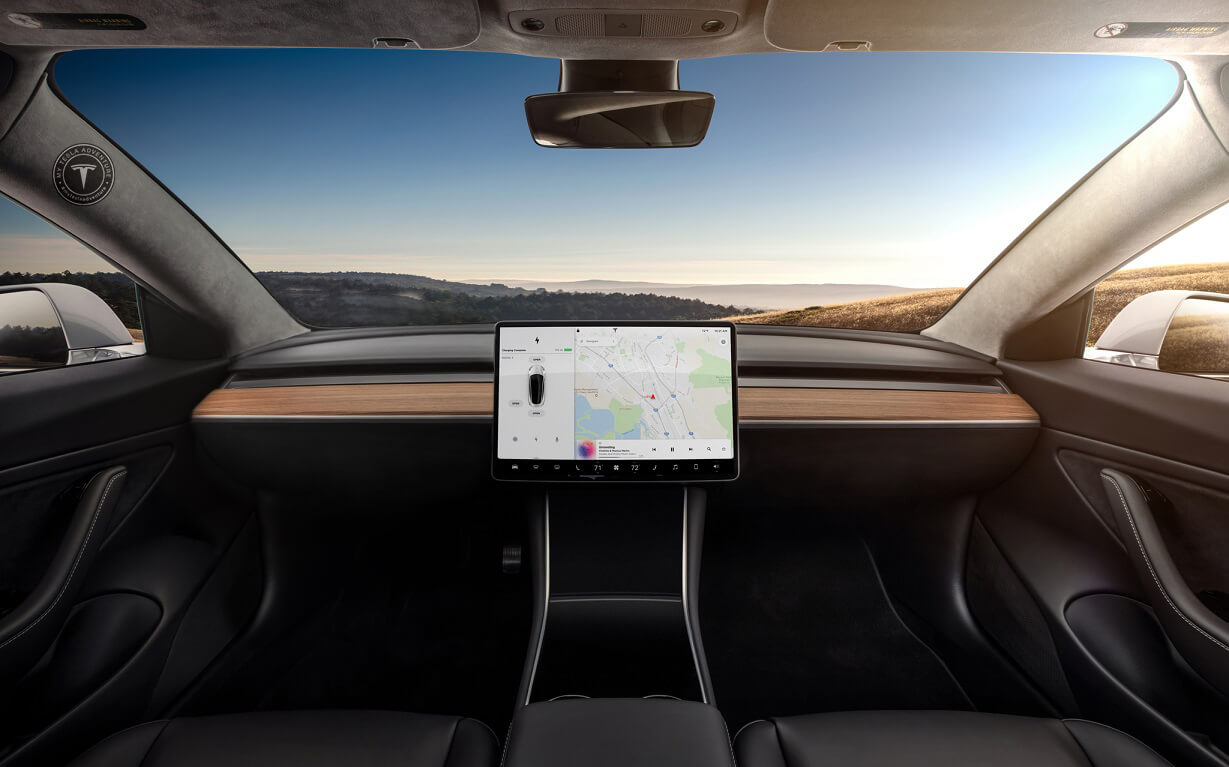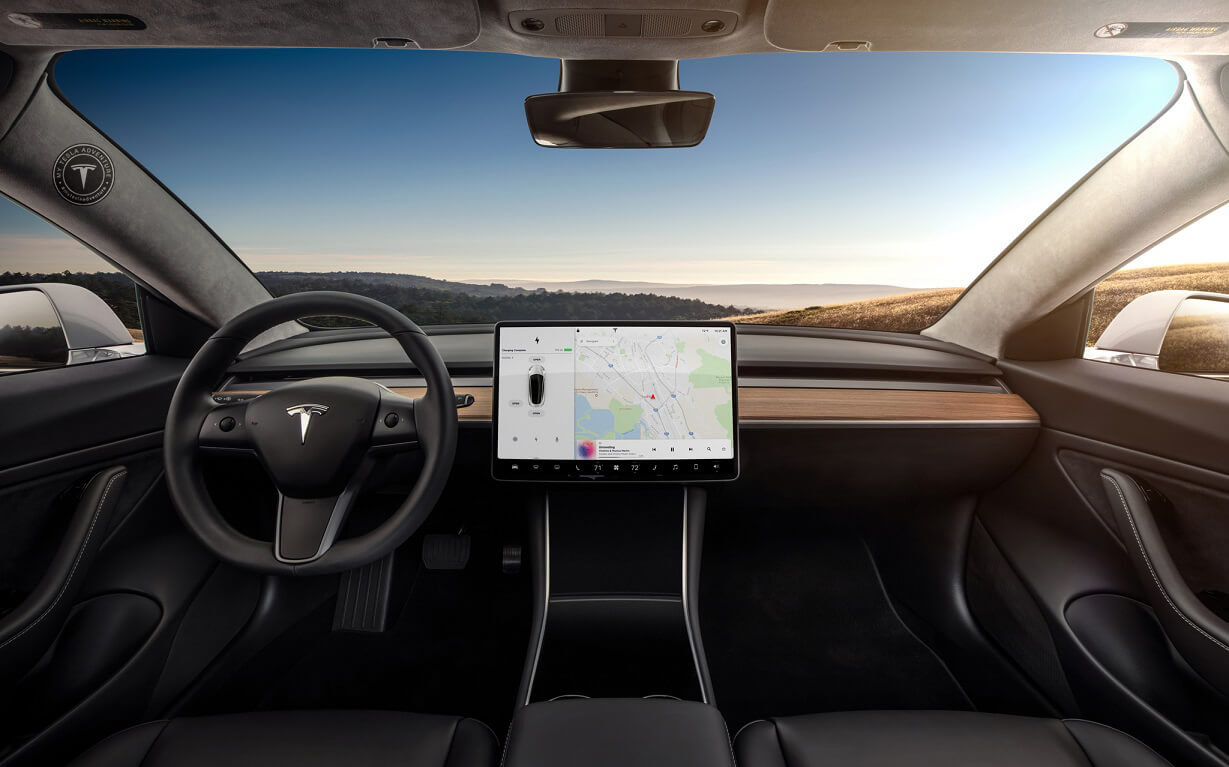 It is hard to argue that this isn't Tesla's Intent. At quick glance it looks "so right" you can easily overlook that the steeling column is missing. We showed our photo shopped render of the Model 3 with the steering wheel removed  to Tesla Chief designer Franz Von Holzhausen and ask if this was the intent with this design. He couldn't comment on the matter but we believe the image allowing makes a compelling case that Franz and Tesla designed the Model 3 with the intent of a fully autonomous and only autonomous model 3 option in the coming years.
We anticipate the first non human drivable fully autonomous cars deployed by Tesla and others will be to serve the ride sharing market first. Elon Musk has talked in the about the future option to have your Tesla participate in a ride share service while you work to generate income for the owner.
How do you feel about self driving cars? Are you ready for a fully autonomous car with out a steering wheel option?