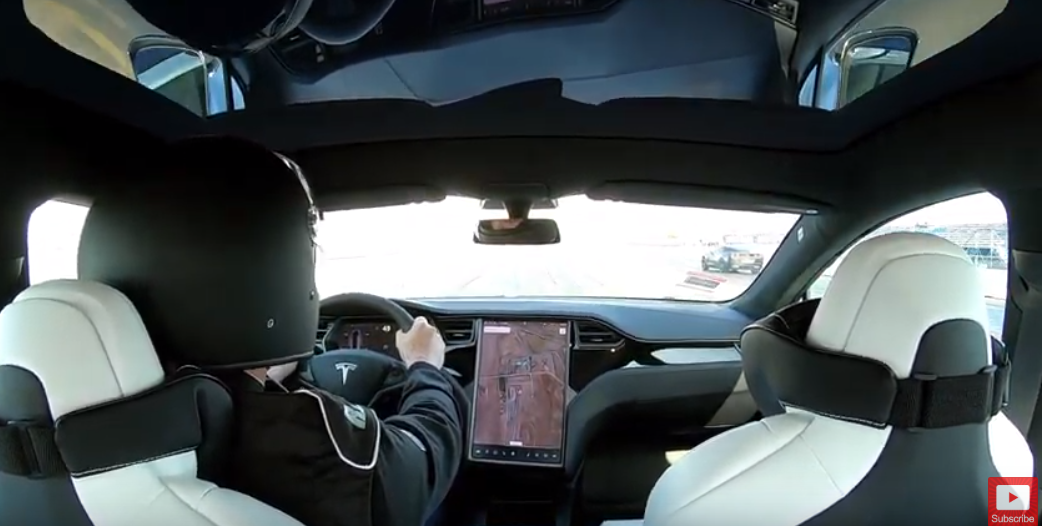 Eli goes back to the drag strip with his shiny new Raven Model S to answer this burning question.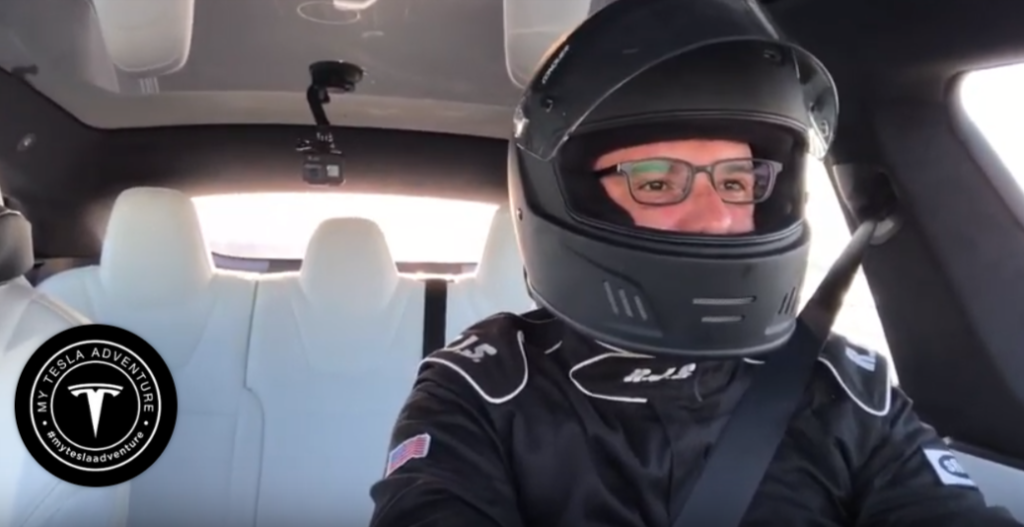 He gives a quick shout out to Juan who towed him and then takes of like a rocket down the strip.
You can feel the sense of excitement as he yells, 'Oh My God!" and we all are cheering for him to fly.
As you can see in the full video below, this is an adventure that almost takes Eli's breath away–but that could be because it's hot.
Tesla has been improving Auto Pilot for a while now, and as Eli demonstrates, Tesla Auto Pilot is now able to take turns in intersections.
One of the goals of Tesla is to change up the way we drive using artificial intelligence and as you can see in the video, it's smooth.
Eli runs a quick test of Auto Pilot by taking a left turn in an intersection. It's a 90-degree angle turn. Eli says 45-degree turn, but he clarifies that in the comment section of the video.
Eli starts from the middle lane and keeps his hands on the wheel, barely touching it as the Tesla successfully completes the turn.
You can hear Eli and his friend in the background hyped up and very excited. This is a small thing to normal drivers, but a huge feat for a company seeking to revolutionize the auto industry in a way that helps us and our fellow drivers.
In a follow up edit, Eli states:
" There is only a line on the left side of the "lane" – there is no lane marker on the right side of the car. I had attempted this intersection just a couple months ago with AP and it barreled straight very early in the turn forcing me to jump in."
Both InsideEVs and Teslarati wrote articles about Eli's video.