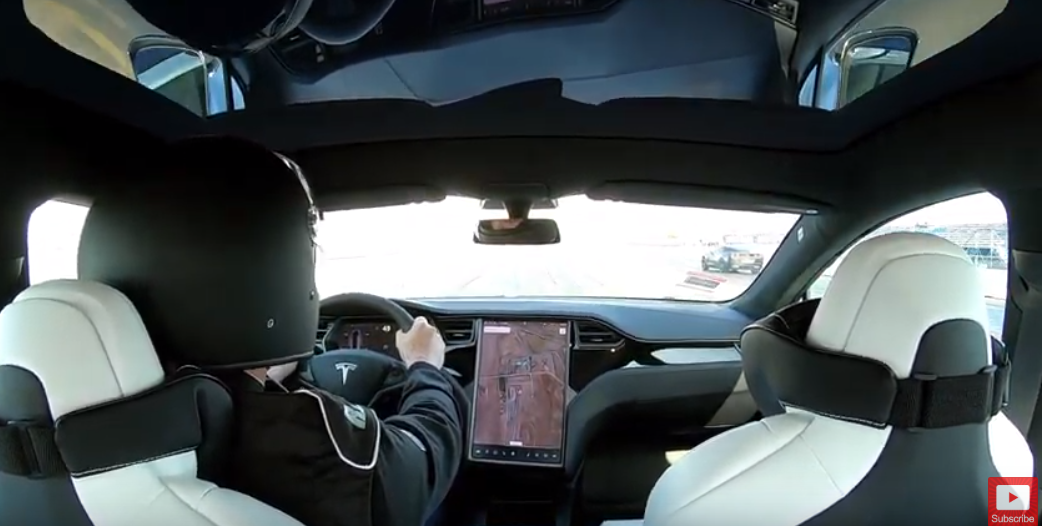 Eli goes back to the drag strip with his shiny new Raven Model S to answer this burning question.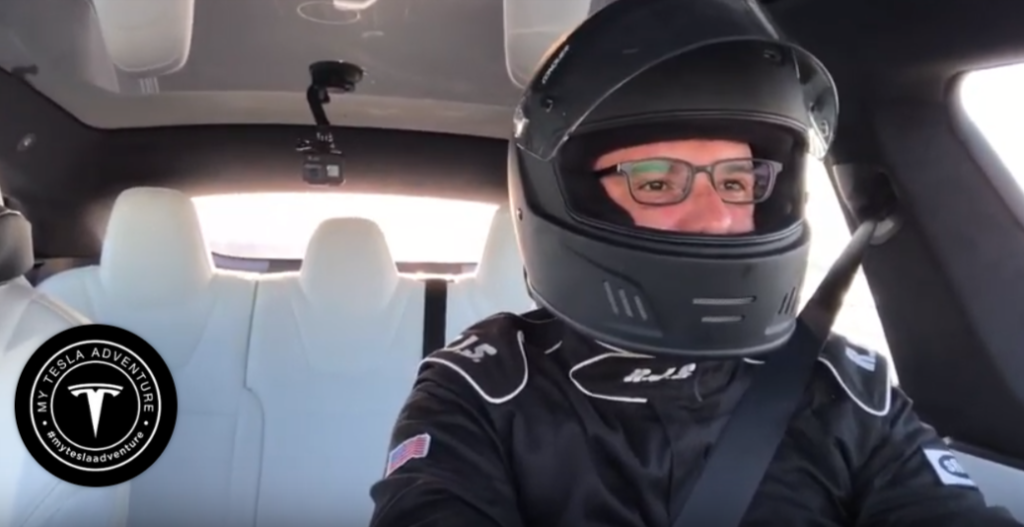 He gives a quick shout out to Juan who towed him and then takes of like a rocket down the strip.
You can feel the sense of excitement as he yells, 'Oh My God!" and we all are cheering for him to fly.
As you can see in the full video below, this is an adventure that almost takes Eli's breath away–but that could be because it's hot.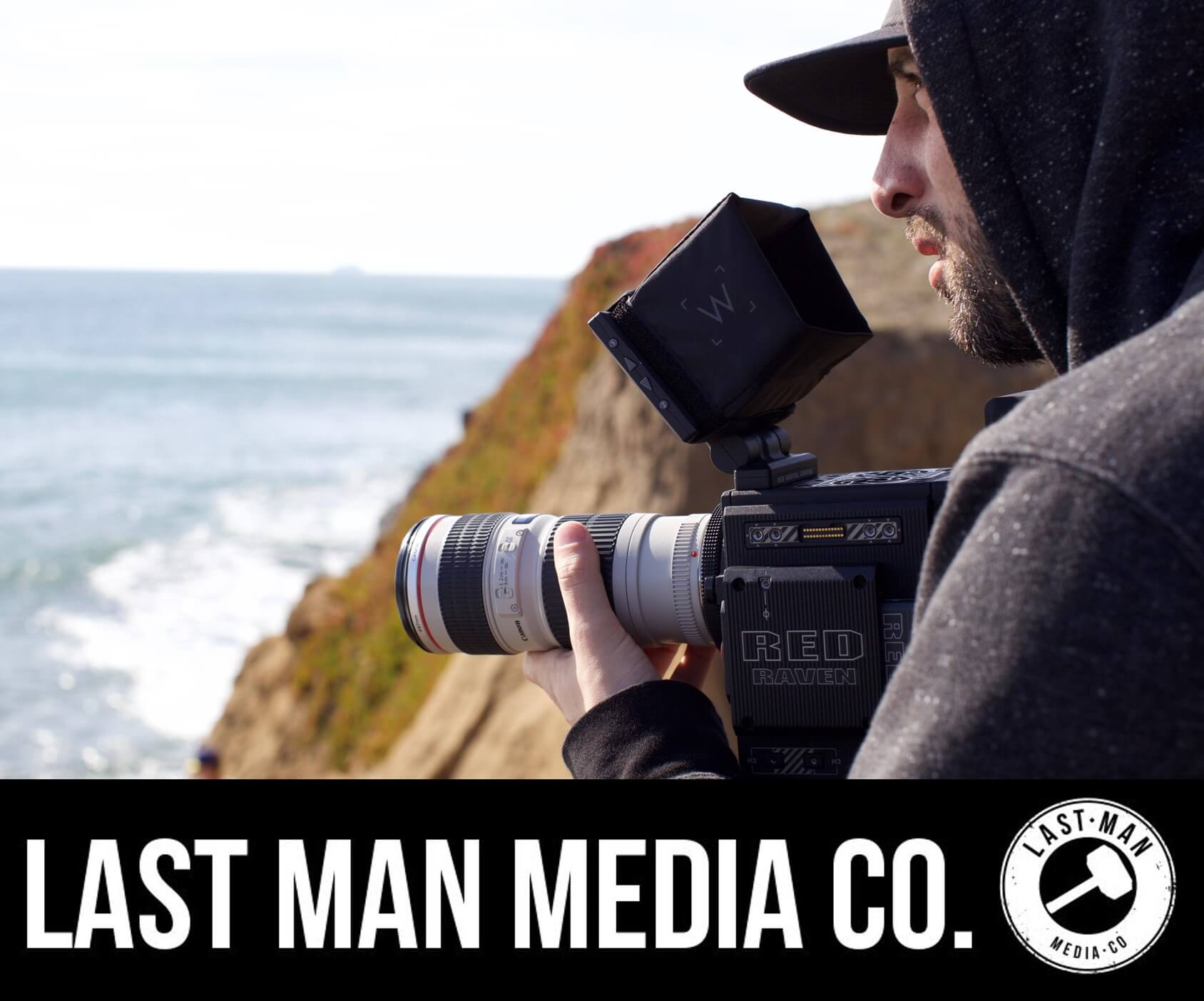 The ideas Last Man Media contributed to tell our story took our video to the next level.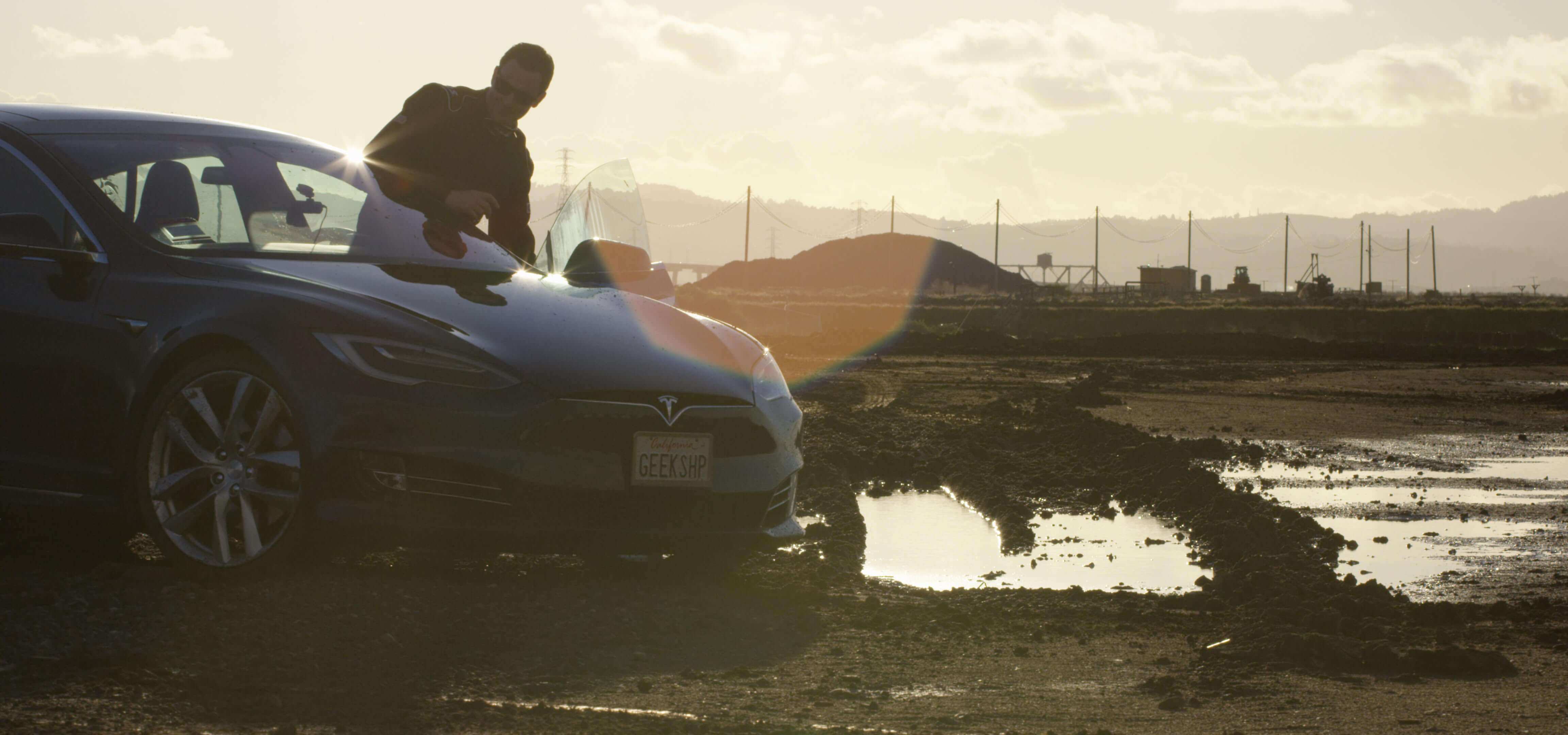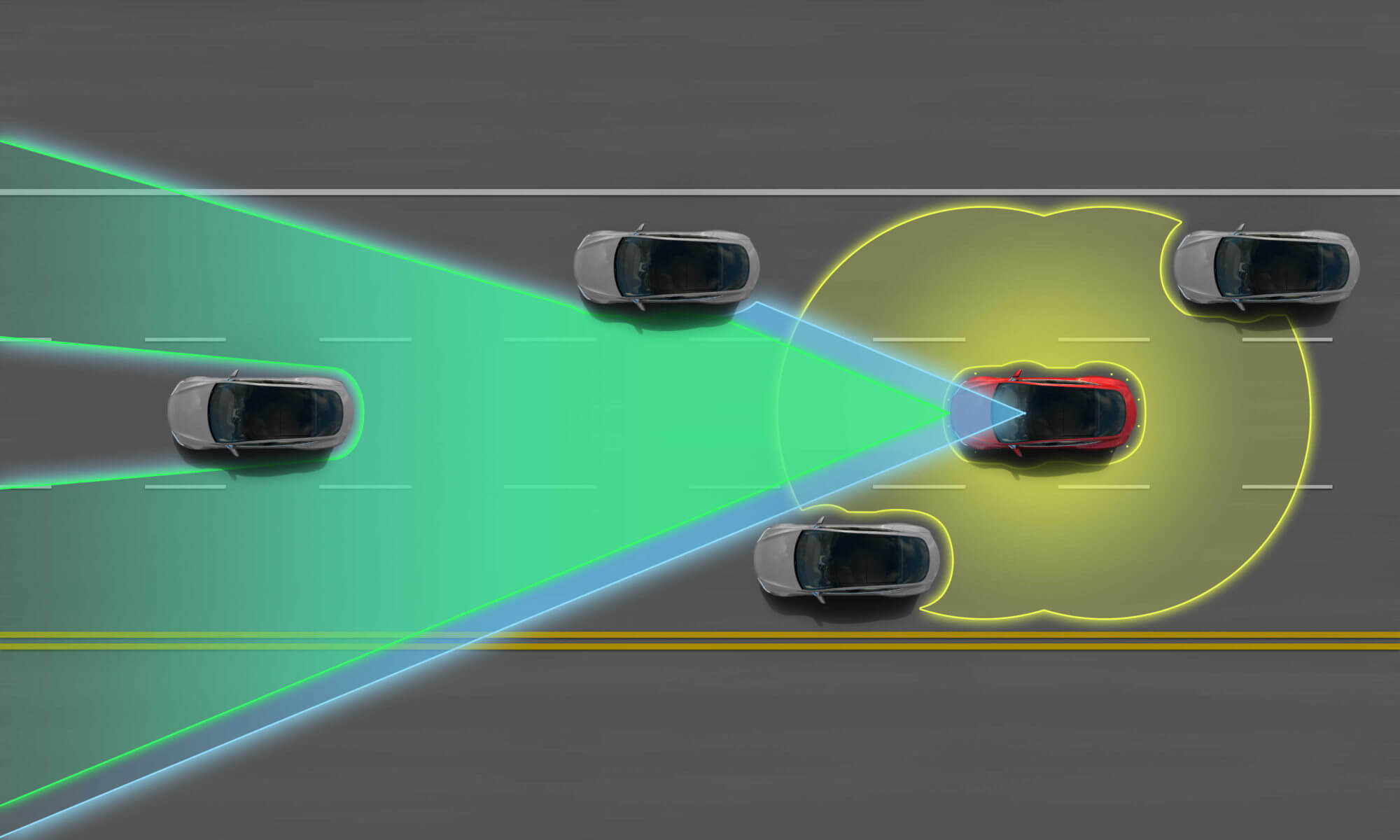 On a recent trip up Highway 1 in Northern California we decided to test the limits of adaptive cruise and auto-pilot. Autopilot V2.1 performed as advertised and as we expected. It worked well on areas of the road with well defined lines, but struggled on line-less or eroded areas of the two lane highway.
What surprised us was the versatility of the adaptive cruise control. Anyone with a Tesla or other newer gen car is familiar with adaptive cruise control – the vehicle will adjust it's speed to keep a safe distance to the vehicle in front of it, even coming to a stop if necessary. What we found with Tesla is adaptive cruise goes one step further.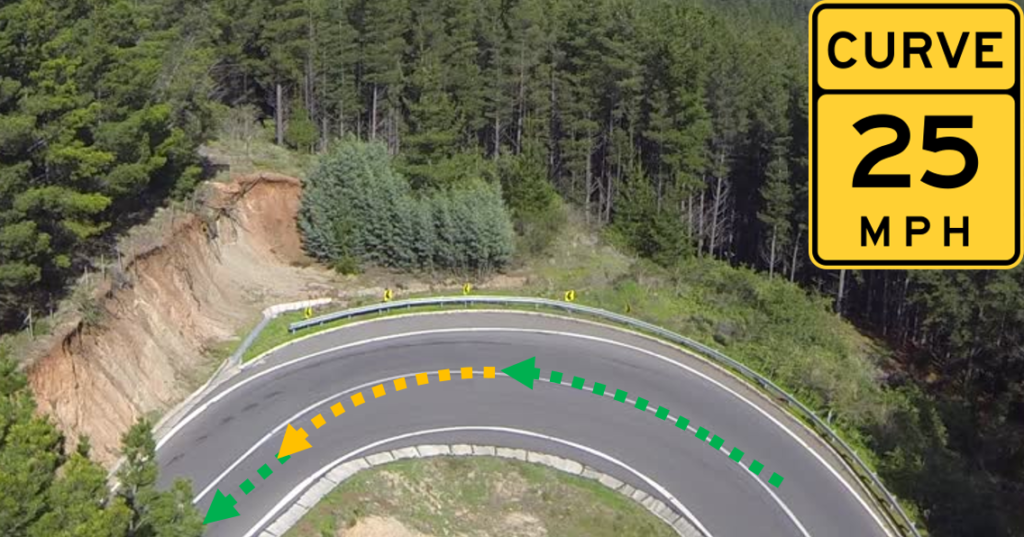 We entered a turn rated at 25 MPH with adaptive cruse set at 45. As we proceeded deep into the turn the adaptive cruise responded to the conditions and lowered our speed to 25 MPH. We tested this out on several more turns rated at 35MPH and 25MPH respectively and without out fail the adaptive cruise responded with a reduction in speed as we reached the depth of the curve.
The dotted yellow line in the above image reflects the portion of the curve where adaptive cruise decreased speed in response to the curve.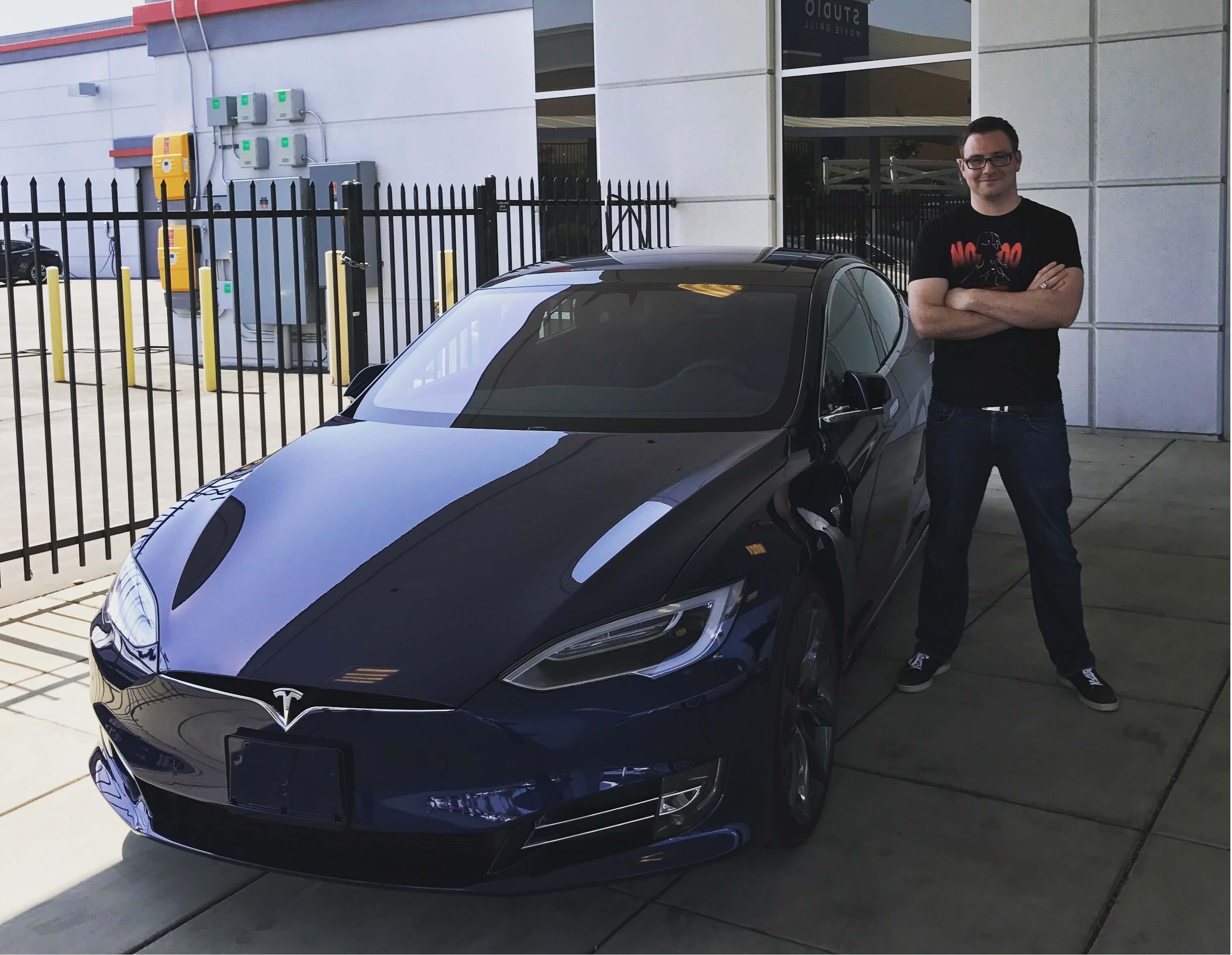 [su_youtube_advanced url="https://youtu.be/0k-YOPrZhnA" autohide="yes" rel="no"]
After a full night of anticipation, a 15 minute uber ride puts us in front of the Tesla store, where we enter and greet the staff.
What brings you in they say, to take a test drive?

No! Not today, we are here to take delivery.
While we waited in the lobby we unpacked our DJI Mavic Pro Drone which would soon be following us on as we shutted off in our new ground based rocket. Another drone lover was in the store and he brought out his Mavic Pro and DJI VR Goggles to share with the group.
Before long it was time and our delivery specialist led us out the side door to meet our black and blue Tesla Model S.
[su_slider source="media: 6879,6880″ target="blank" width="640″ height="400″ title="no" mousewheel="no" autoplay="3000″ speed="1500″]
We immediately added a personal tough with the Empire Emblem to the rear windshield.
[su_slider source="media: 6891″ target="blank" width="640″ height="400″ title="no" mousewheel="no" autoplay="0″ speed="1500″]
We jumped in the car with our wonderful delivery specialist Sierra who gave us a rundown on how to operate a Tesla…
And then were presented with a choice, the most important choice of the day, what to name our new car?
"Geek Ship One"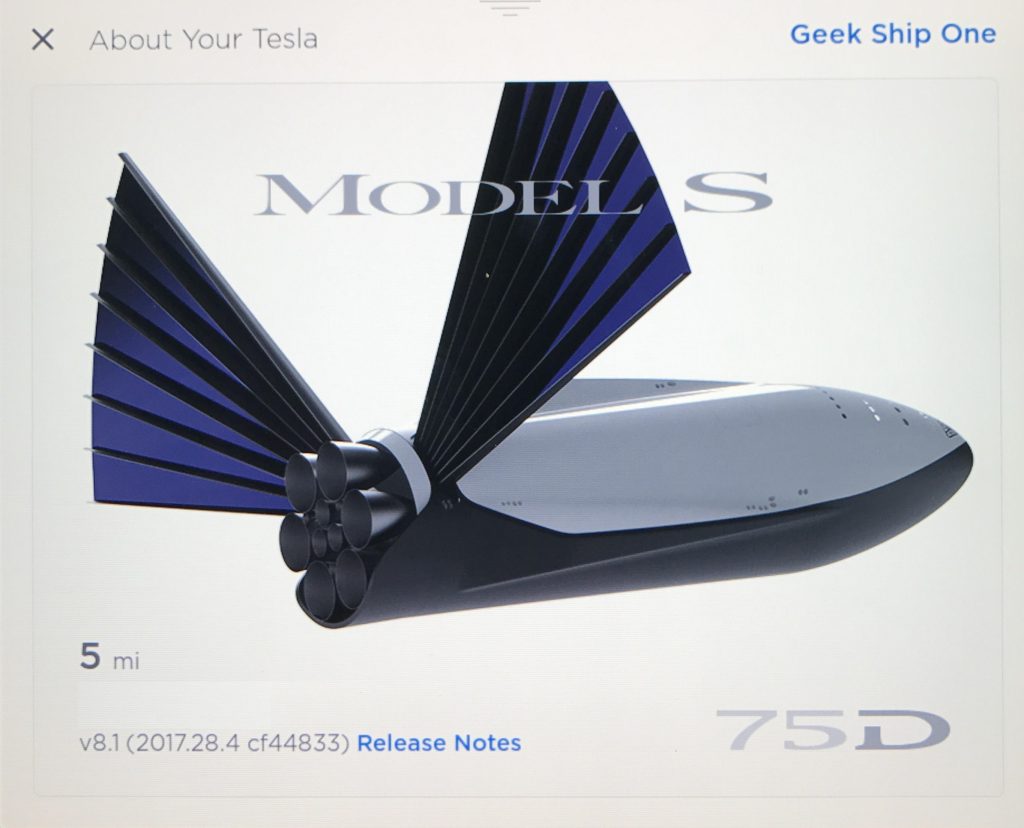 The Geek Ship One began her adventure with us at the 5 mile mark.
We put the drone in the air and had her see us off.
[su_youtube_advanced url="https://youtu.be/0k-YOPrZhnA" autohide="yes" rel="no"]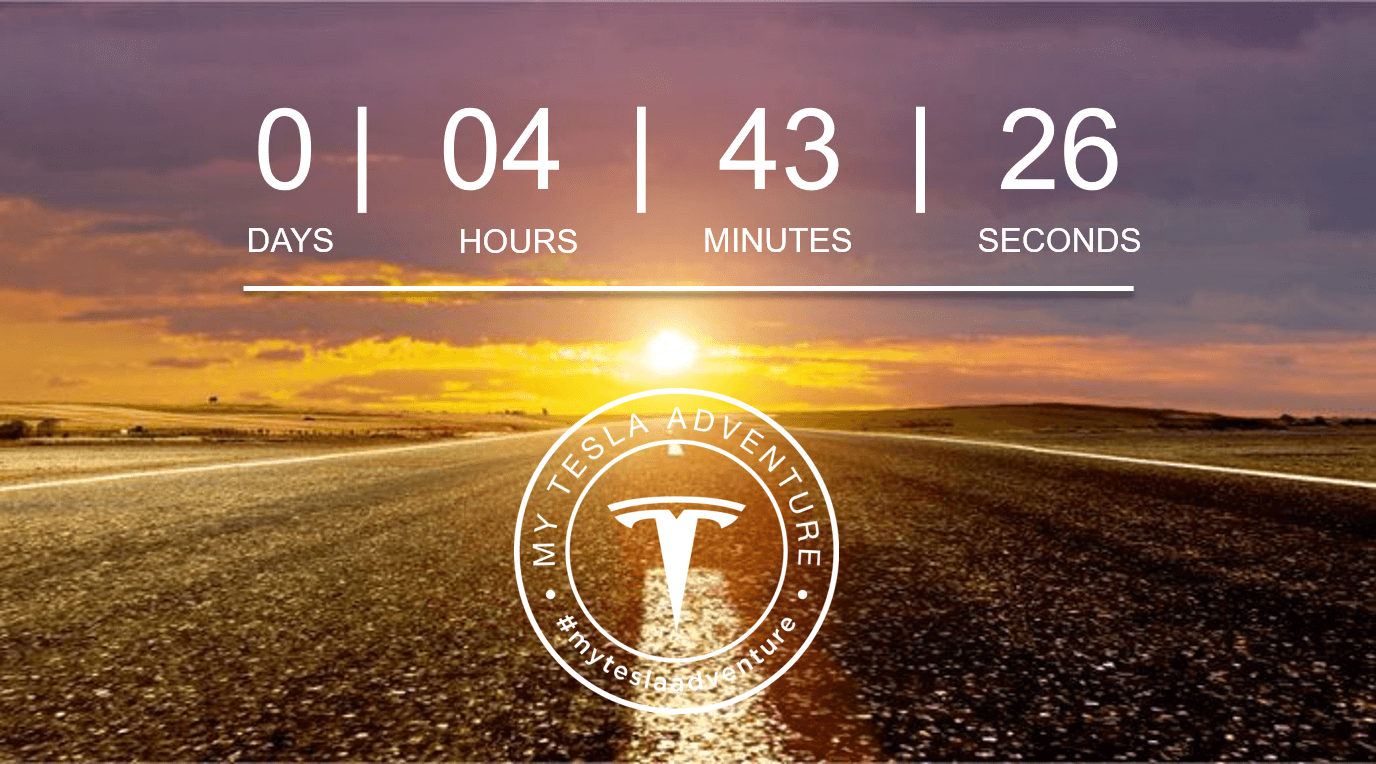 On the eve of delivery of our brand new 2017, Model S 75D, we are restless as we anticipate the day ahead. At 11:00 am we will arrive at the Tesla Store to take delivery and begin our adventure.
Through this blog and our social media sites, we will share My Tesla Adventure. We set out to explore the world with our Tesla, and share the Tesla experience with the new friends we make along the way. We are huge supporters of Elon Musk's vision and share his passion for bringing clean energy and all electric transportation to the world.
Our S 75D includes the new speed upgrade with acceleration from  zero to 60 in 4.2 seconds, 21″ Grey Turbine Wheels, Enhanced Auto Pilot, Full Self-Driving Capability, Premium Upgrades Package, Premium Sounds, & Subzero Weather Package.