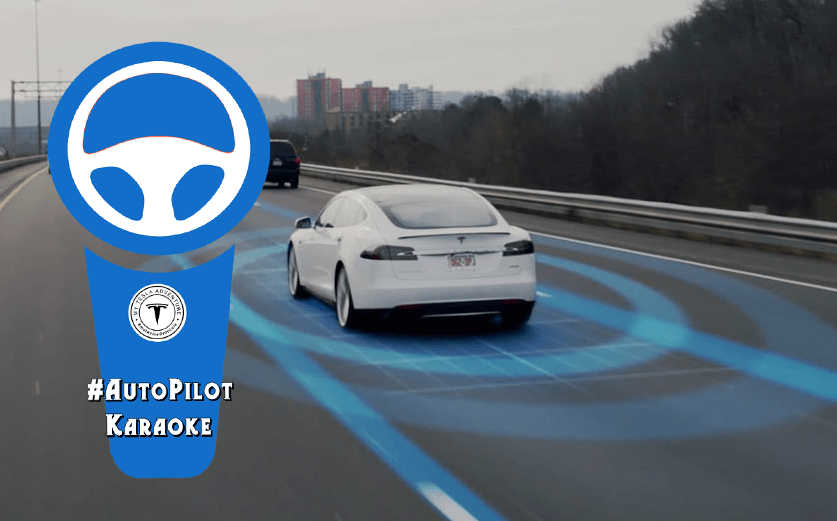 Tesla Autopilot Karaoke
Tesla Autopilot Karaoke began on the way to the Tesla Takeover Road Trip. Credit goes to Wil from the SoCal Tesla Club for changing our original name of "Carpool Karaoke" to " #AutoPilotKaraoke".  Find Wil on Instagram @amazingfitnessdesignbywil.
We belted out Don't Stop me now as we approached the Kettleman City Tesla Supercharger Lounge for the first Instagram episode of Autopilot Karaoke.
For the second Instagram episode of #AutoPilotKaraoke we sang the Sound of Silence while Taylor @TeslaPhotographer played the air guitar and Ryan of @TeslaMotorsClub shook his head and laughed.
To submit your Autopilot Karaoke videos to be featured on the My Tesla Adventure YouTube Channel please with emails us at admin@myteslaadventure.com or send us a dm on Instagram.com/MyTeslaAdventure. Our next episode will air tomorrow and including hits from the new Tesla fan Kanye West  (#KanyeWest) and Journey. Thank you for subscribing and we look forward to seeing you on the road.
To learn more about the annual Tesla Takeover Road Trip, visit TeslaTakeover.com. To learn more about our current events follow our blog or our facebook and instagram pages.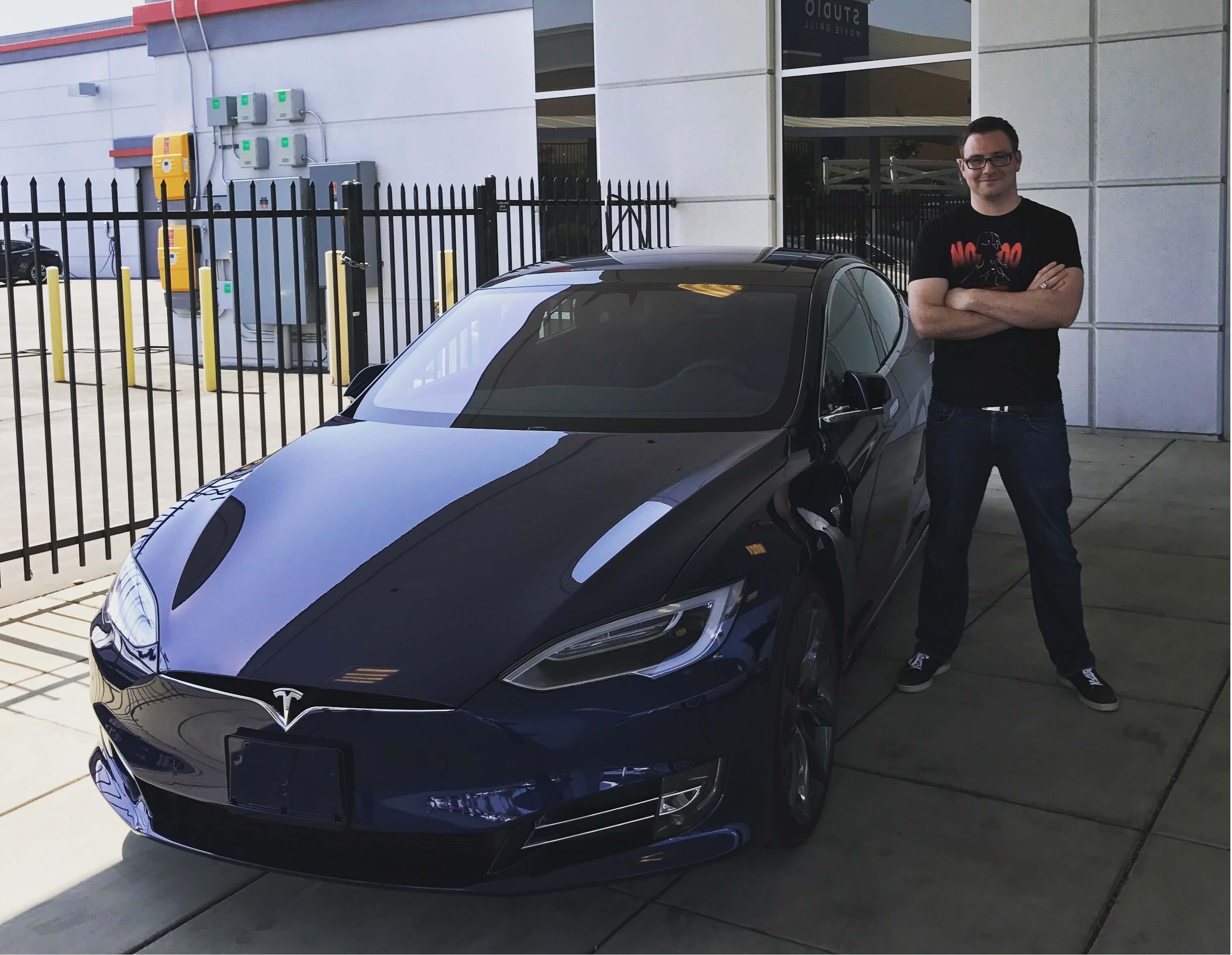 [su_youtube_advanced url="https://youtu.be/0k-YOPrZhnA" autohide="yes" rel="no"]
After a full night of anticipation, a 15 minute uber ride puts us in front of the Tesla store, where we enter and greet the staff.
What brings you in they say, to take a test drive?

No! Not today, we are here to take delivery.
While we waited in the lobby we unpacked our DJI Mavic Pro Drone which would soon be following us on as we shutted off in our new ground based rocket. Another drone lover was in the store and he brought out his Mavic Pro and DJI VR Goggles to share with the group.
Before long it was time and our delivery specialist led us out the side door to meet our black and blue Tesla Model S.
[su_slider source="media: 6879,6880″ target="blank" width="640″ height="400″ title="no" mousewheel="no" autoplay="3000″ speed="1500″]
We immediately added a personal tough with the Empire Emblem to the rear windshield.
[su_slider source="media: 6891″ target="blank" width="640″ height="400″ title="no" mousewheel="no" autoplay="0″ speed="1500″]
We jumped in the car with our wonderful delivery specialist Sierra who gave us a rundown on how to operate a Tesla…
And then were presented with a choice, the most important choice of the day, what to name our new car?
"Geek Ship One"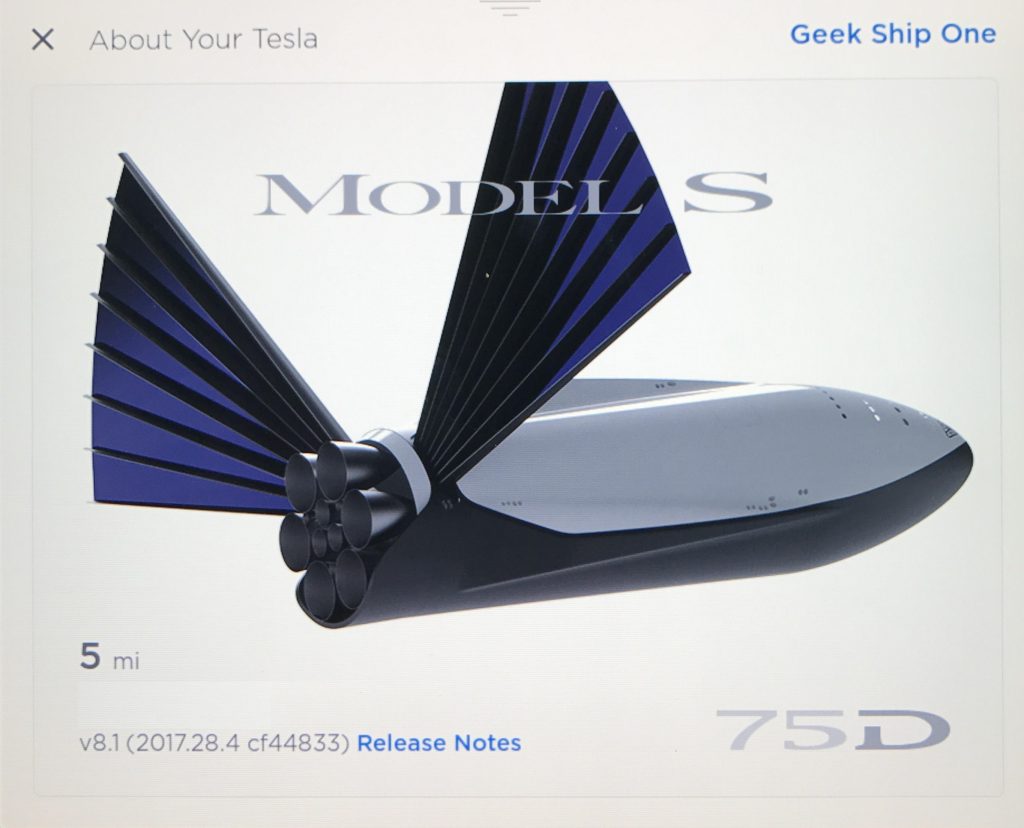 The Geek Ship One began her adventure with us at the 5 mile mark.
We put the drone in the air and had her see us off.
[su_youtube_advanced url="https://youtu.be/0k-YOPrZhnA" autohide="yes" rel="no"]