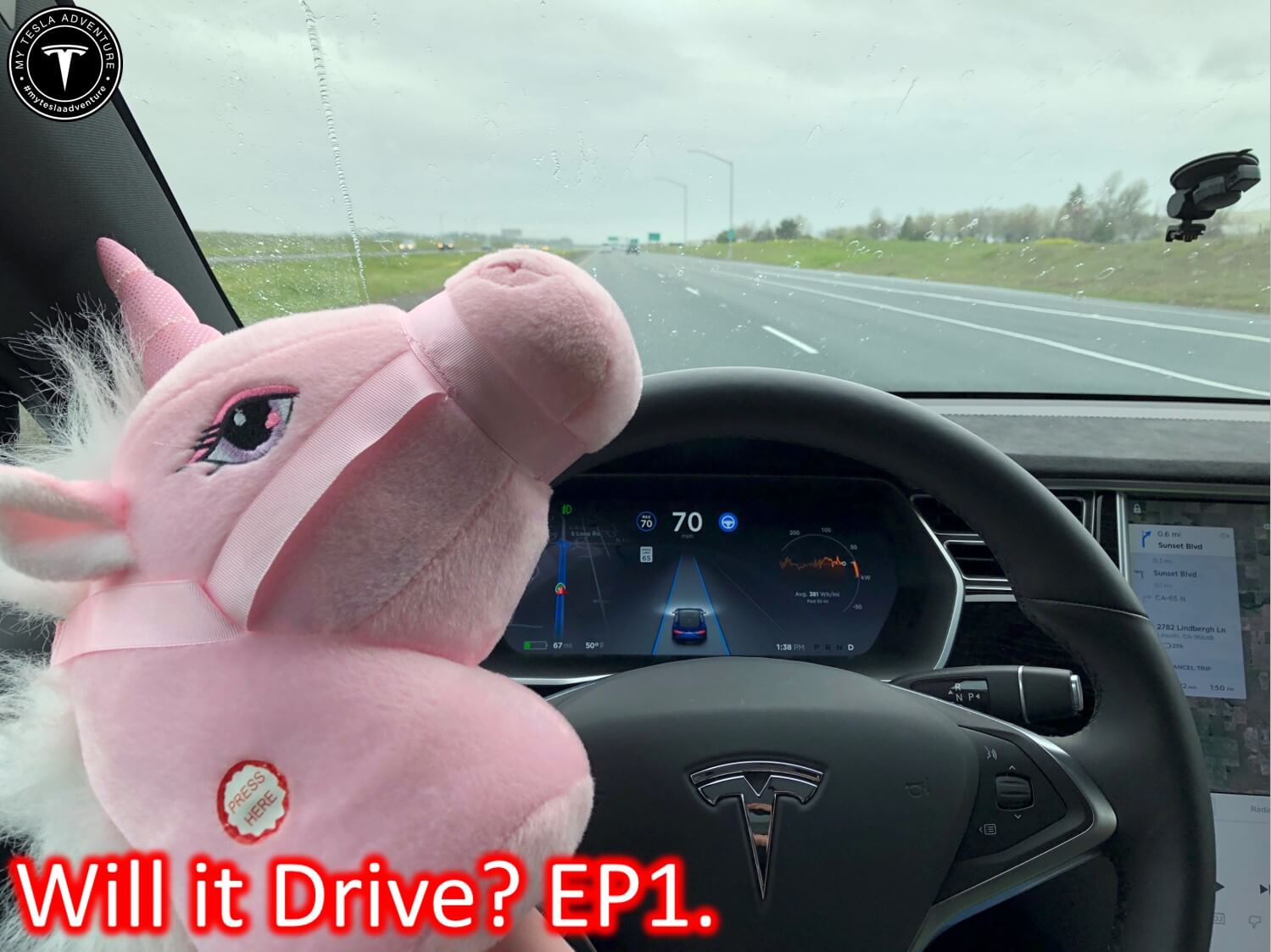 Will it Drive? Episode 1.
This episode is dedicated to DaErik - The Original Gangster. This series is inspired by our friend Reddit: RuggedlySexyBeardedGuy. YouTube-DaErik & Tesla Inventory
Let us know what you would like us to test on Will it Drive? in the comments.
Disclaimer: Tesla "Auto-Pilot" is currently a "Driver Assist" feature. It is not autonomous and at no point should a Tesla driver take their attention off the road. This video is not an endorsement of inattentive or unsafe driving. No unicorns were harmed in the marking of this video.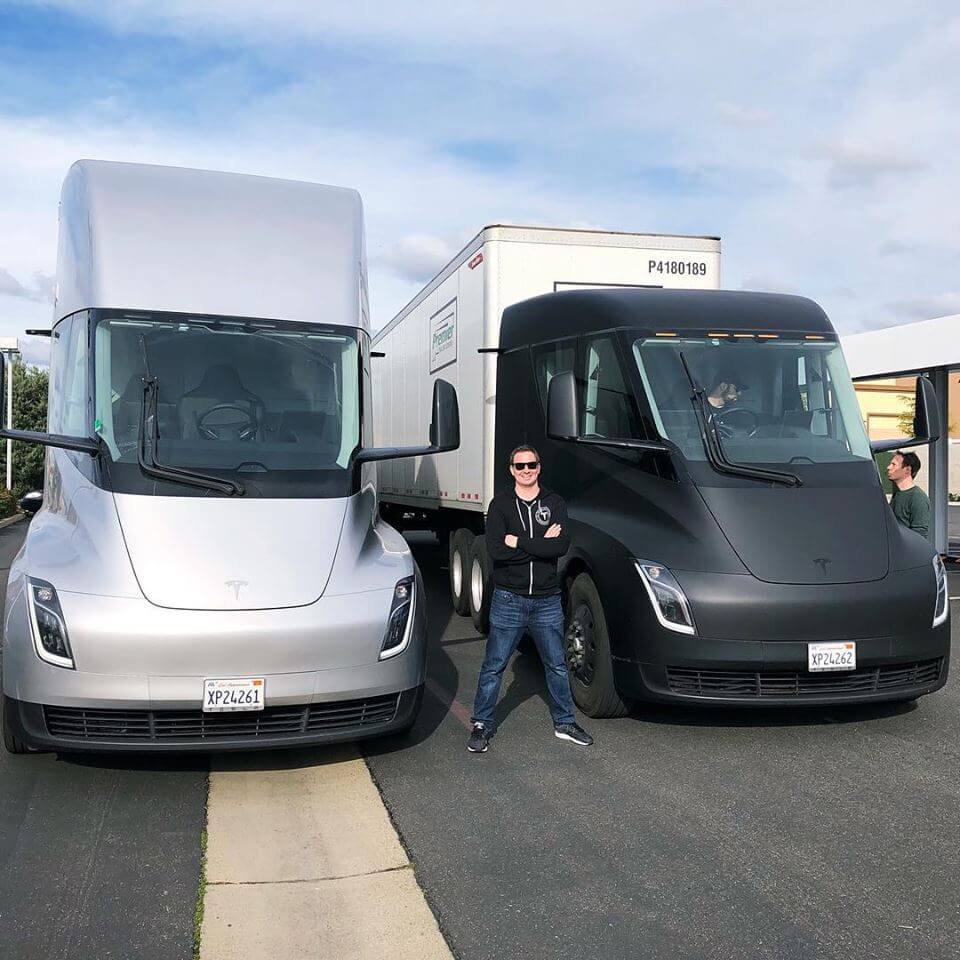 Tesla Semi Spotting - Tesla Rocklin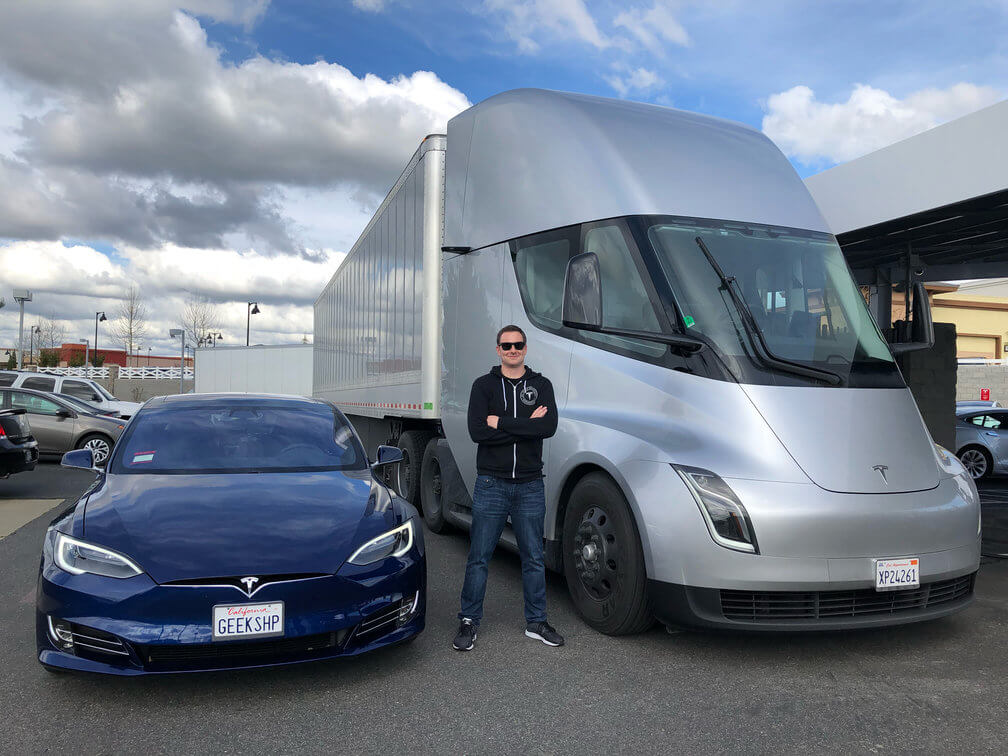 Stopping to charge
The pair of prototype Tesla Semi's stopped charge midway between the Giga Factory in Sparks, NV and the Tesla Factory in Fremont, CA. The drivers confirmed they were driving the 300 mile range prototypes making the Rocklin Tesla store the ideal mid way point charging location. They also confirmed that they were carrying batteries although they were not allowed to confirm the exact weight being towed. The drivers were very gracious and talked to store visitors and were kind enough to let us take photos with their trucks.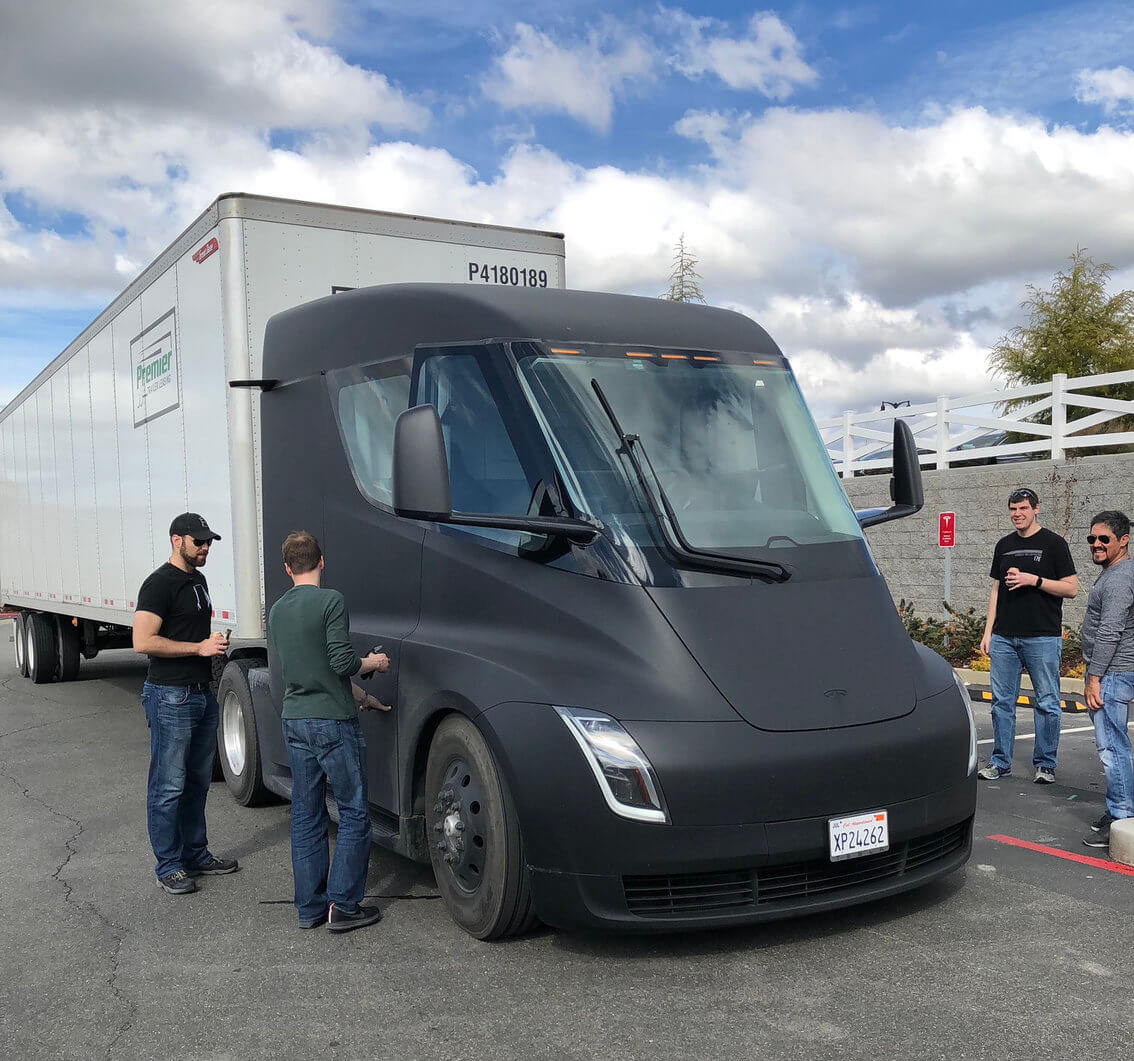 The near silent Tesla Semi takeoff.
It was amazing to be standing 10 feet away from the Semi and having it roll by with barely a round.
Following the Tesla Semi on I80 freeway.
We were interested to see how the Tesla Semi's would perform with freeway acceleration  and if they would be utilizing caravan mode. Although they did not engage in caravan mode for the duration of our follow we did witness the on-ramp acceleration and it was ludicrous. We had to punch it in our Model S to catch up.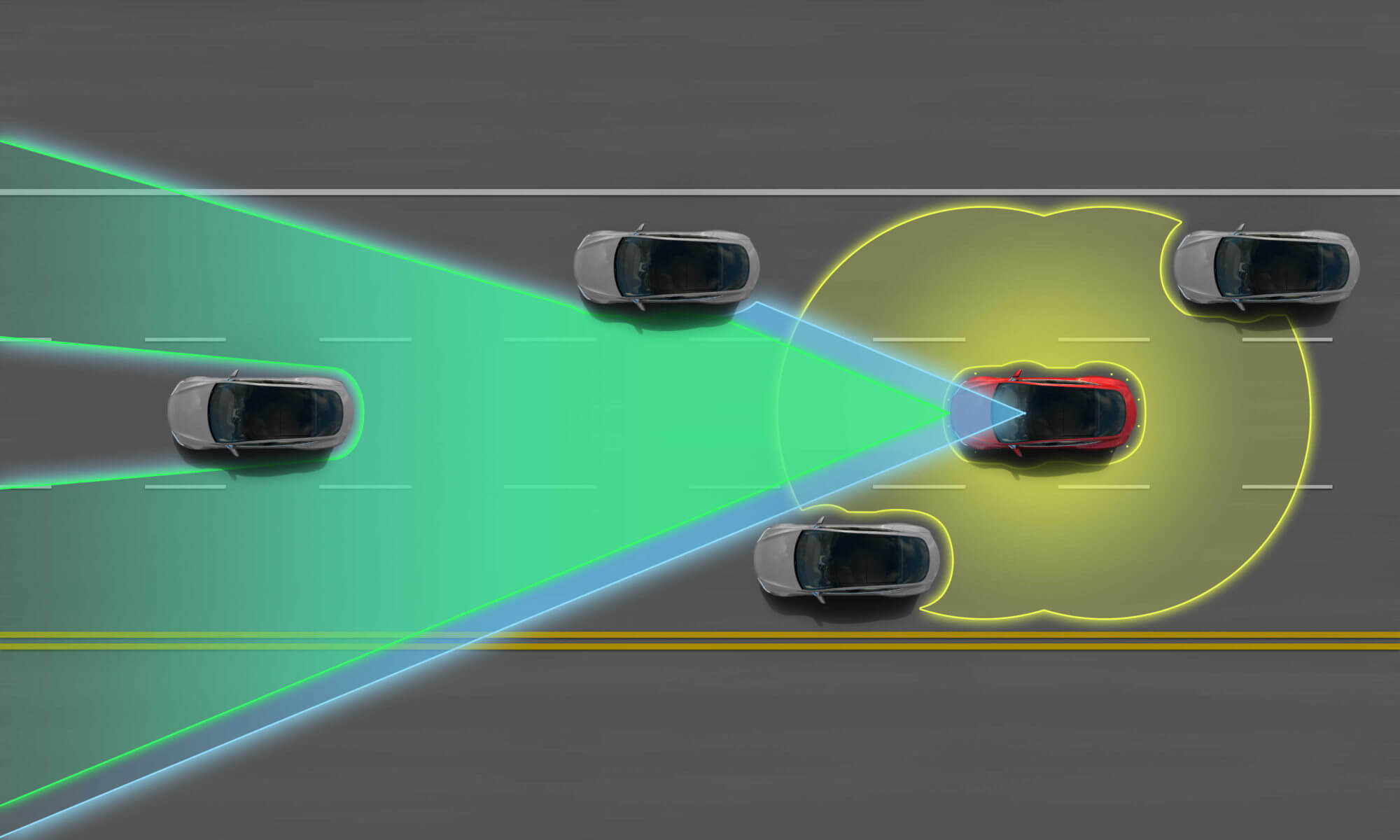 On a recent trip up Highway 1 in Northern California we decided to test the limits of adaptive cruise and auto-pilot. Autopilot V2.1 performed as advertised and as we expected. It worked well on areas of the road with well defined lines, but struggled on line-less or eroded areas of the two lane highway.
What surprised us was the versatility of the adaptive cruise control. Anyone with a Tesla or other newer gen car is familiar with adaptive cruise control – the vehicle will adjust it's speed to keep a safe distance to the vehicle in front of it, even coming to a stop if necessary. What we found with Tesla is adaptive cruise goes one step further.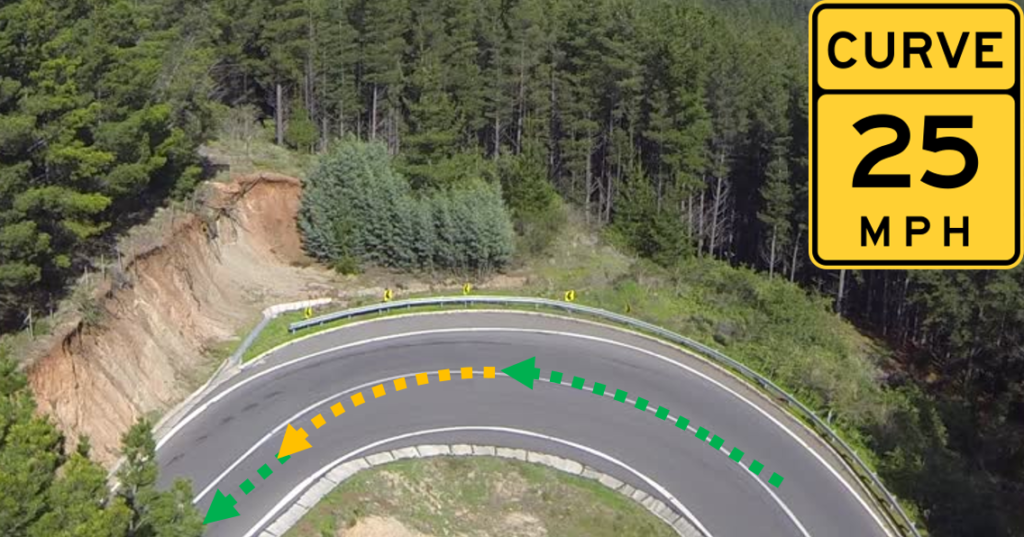 We entered a turn rated at 25 MPH with adaptive cruse set at 45. As we proceeded deep into the turn the adaptive cruise responded to the conditions and lowered our speed to 25 MPH. We tested this out on several more turns rated at 35MPH and 25MPH respectively and without out fail the adaptive cruise responded with a reduction in speed as we reached the depth of the curve.
The dotted yellow line in the above image reflects the portion of the curve where adaptive cruise decreased speed in response to the curve.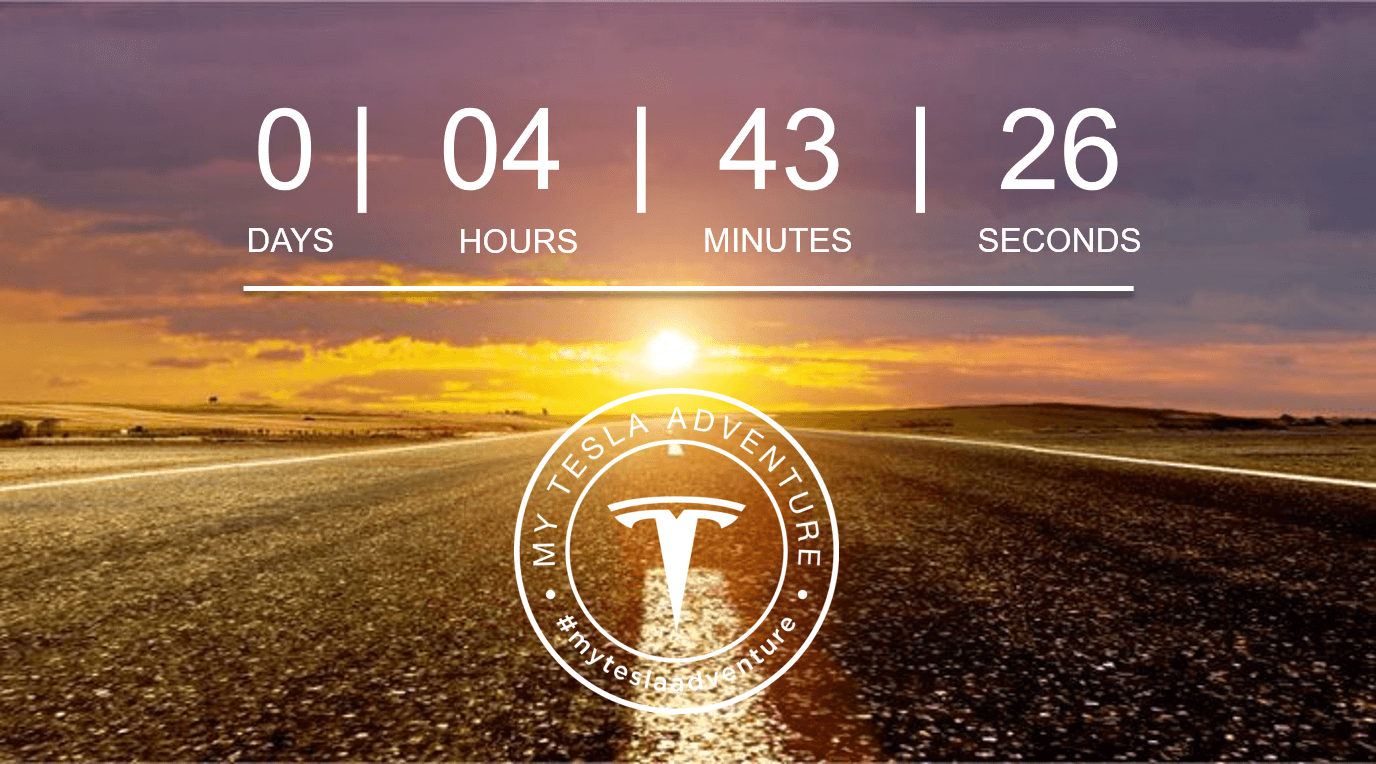 On the eve of delivery of our brand new 2017, Model S 75D, we are restless as we anticipate the day ahead. At 11:00 am we will arrive at the Tesla Store to take delivery and begin our adventure.
Through this blog and our social media sites, we will share My Tesla Adventure. We set out to explore the world with our Tesla, and share the Tesla experience with the new friends we make along the way. We are huge supporters of Elon Musk's vision and share his passion for bringing clean energy and all electric transportation to the world.
Our S 75D includes the new speed upgrade with acceleration from  zero to 60 in 4.2 seconds, 21″ Grey Turbine Wheels, Enhanced Auto Pilot, Full Self-Driving Capability, Premium Upgrades Package, Premium Sounds, & Subzero Weather Package.