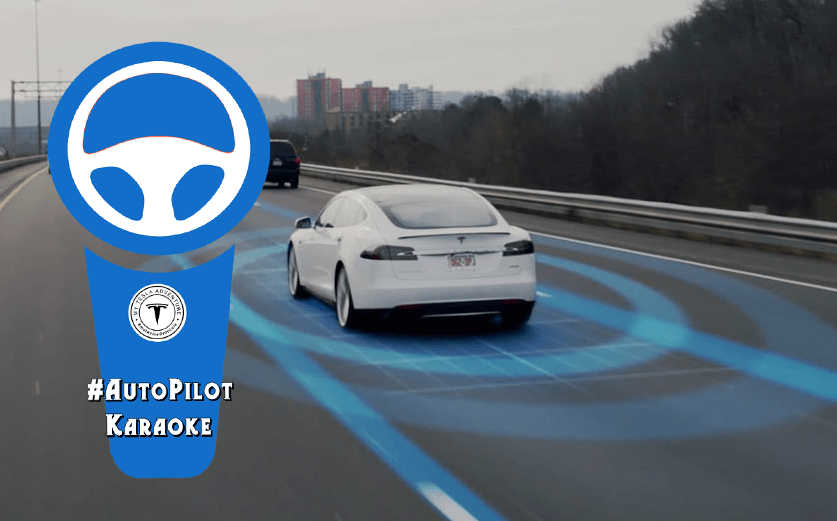 Tesla Autopilot Karaoke
Tesla Autopilot Karaoke began on the way to the Tesla Takeover Road Trip. Credit goes to Wil from the SoCal Tesla Club for changing our original name of "Carpool Karaoke" to " #AutoPilotKaraoke".  Find Wil on Instagram @amazingfitnessdesignbywil.
We belted out Don't Stop me now as we approached the Kettleman City Tesla Supercharger Lounge for the first Instagram episode of Autopilot Karaoke.
For the second Instagram episode of #AutoPilotKaraoke we sang the Sound of Silence while Taylor @TeslaPhotographer played the air guitar and Ryan of @TeslaMotorsClub shook his head and laughed.
To submit your Autopilot Karaoke videos to be featured on the My Tesla Adventure YouTube Channel please with emails us at admin@myteslaadventure.com or send us a dm on Instagram.com/MyTeslaAdventure. Our next episode will air tomorrow and including hits from the new Tesla fan Kanye West  (#KanyeWest) and Journey. Thank you for subscribing and we look forward to seeing you on the road.
To learn more about the annual Tesla Takeover Road Trip, visit TeslaTakeover.com. To learn more about our current events follow our blog or our facebook and instagram pages.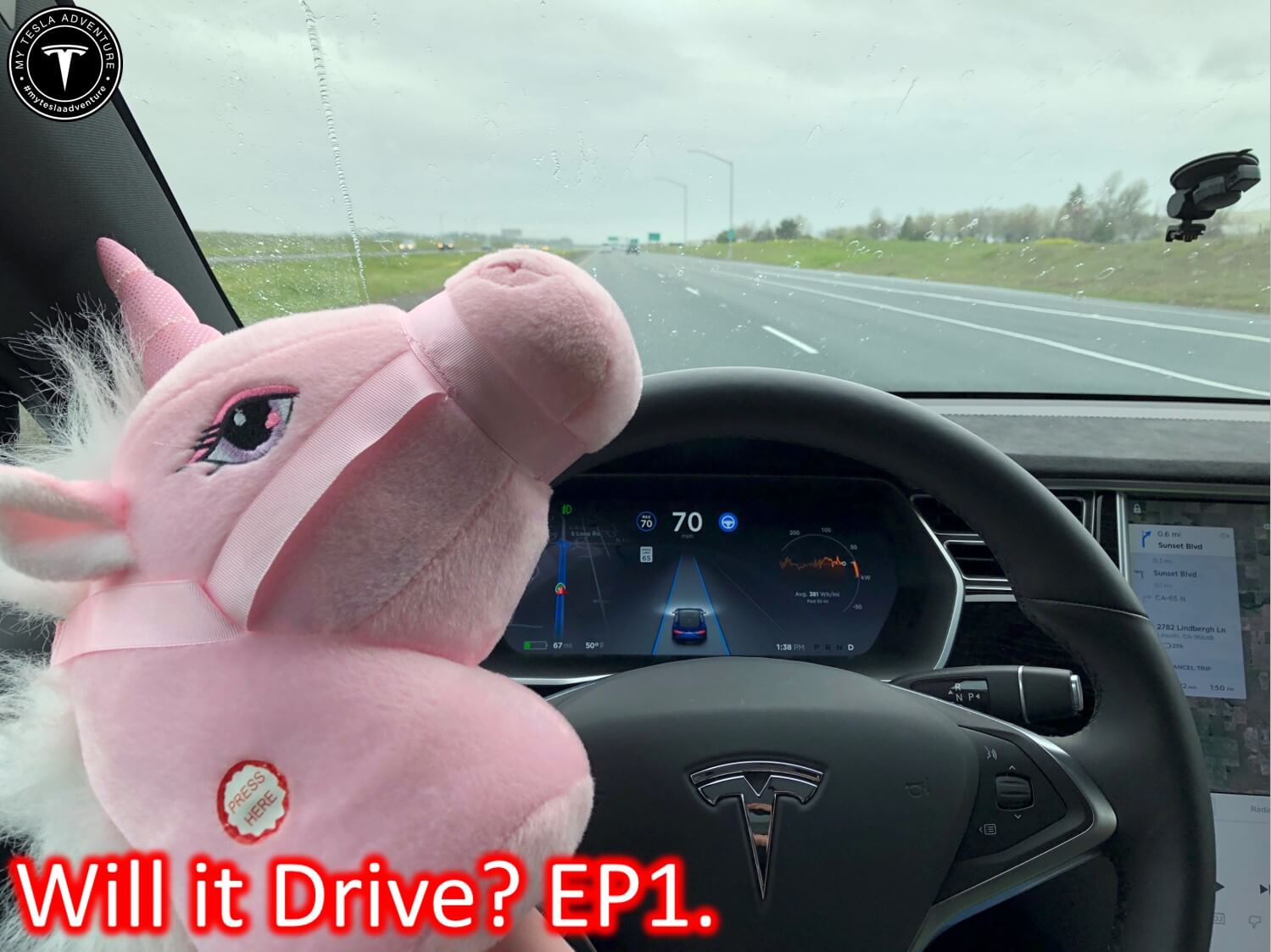 Will it Drive? Episode 1.
This episode is dedicated to DaErik - The Original Gangster. This series is inspired by our friend Reddit: RuggedlySexyBeardedGuy. YouTube-DaErik & Tesla Inventory
Let us know what you would like us to test on Will it Drive? in the comments.
Disclaimer: Tesla "Auto-Pilot" is currently a "Driver Assist" feature. It is not autonomous and at no point should a Tesla driver take their attention off the road. This video is not an endorsement of inattentive or unsafe driving. No unicorns were harmed in the marking of this video.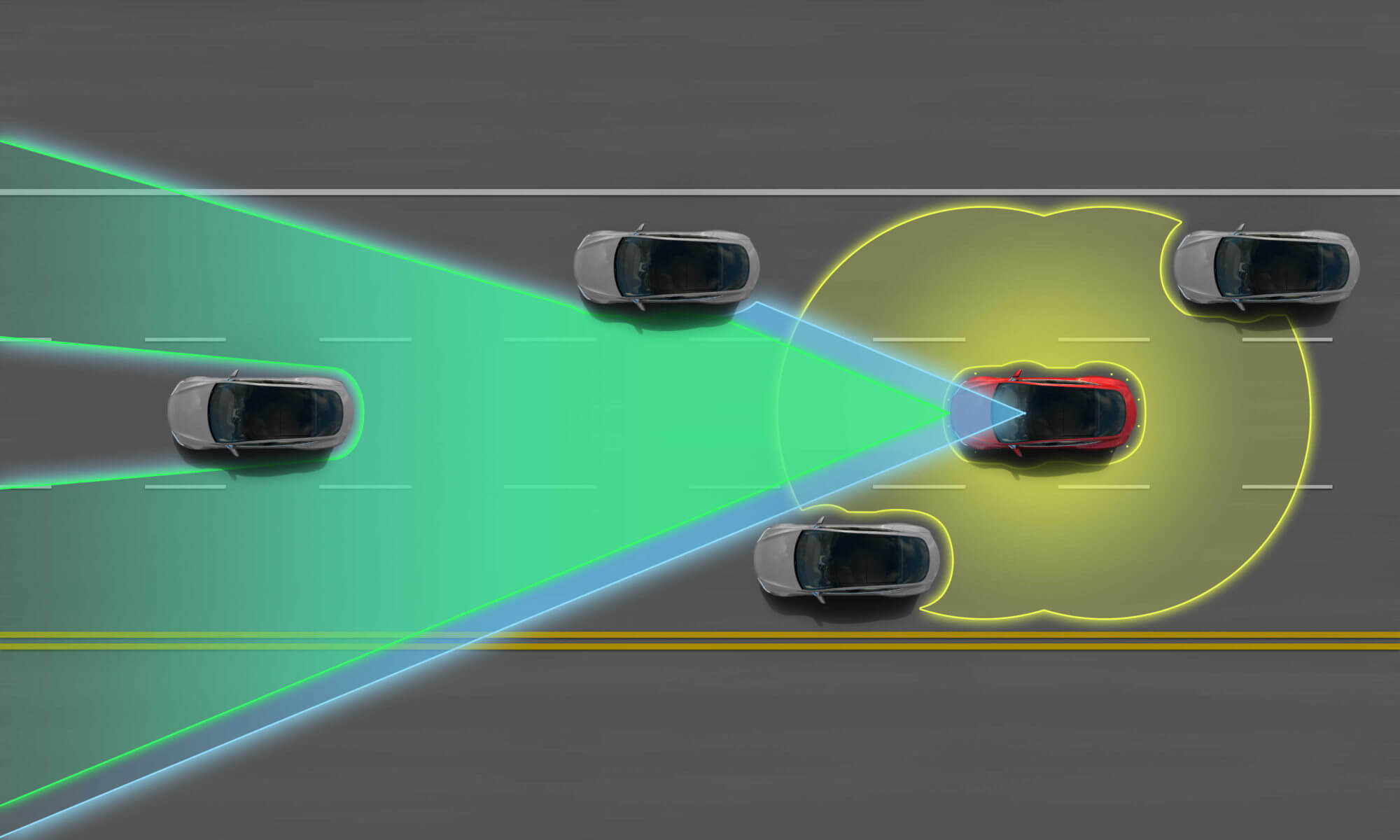 On a recent trip up Highway 1 in Northern California we decided to test the limits of adaptive cruise and auto-pilot. Autopilot V2.1 performed as advertised and as we expected. It worked well on areas of the road with well defined lines, but struggled on line-less or eroded areas of the two lane highway.
What surprised us was the versatility of the adaptive cruise control. Anyone with a Tesla or other newer gen car is familiar with adaptive cruise control – the vehicle will adjust it's speed to keep a safe distance to the vehicle in front of it, even coming to a stop if necessary. What we found with Tesla is adaptive cruise goes one step further.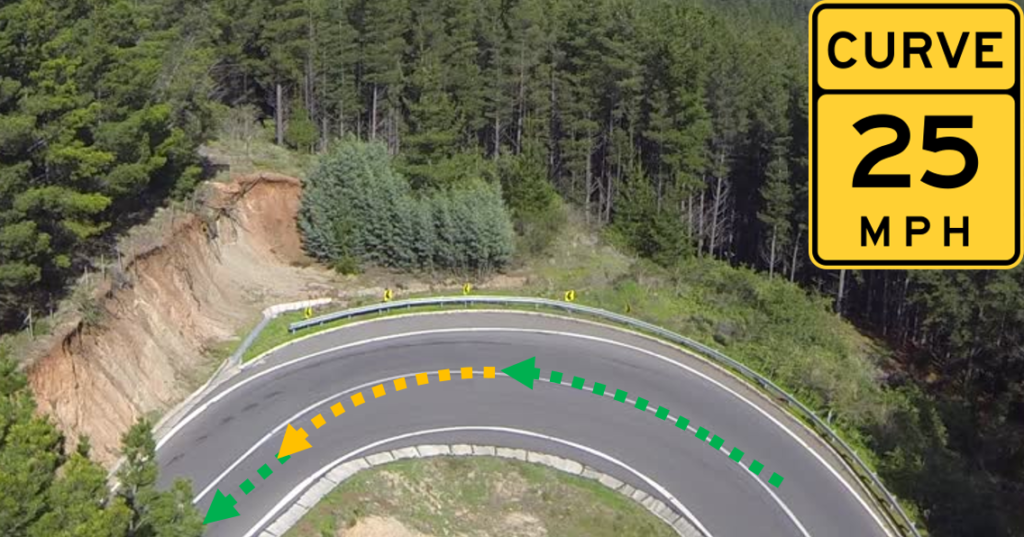 We entered a turn rated at 25 MPH with adaptive cruse set at 45. As we proceeded deep into the turn the adaptive cruise responded to the conditions and lowered our speed to 25 MPH. We tested this out on several more turns rated at 35MPH and 25MPH respectively and without out fail the adaptive cruise responded with a reduction in speed as we reached the depth of the curve.
The dotted yellow line in the above image reflects the portion of the curve where adaptive cruise decreased speed in response to the curve.